Opera del Duomo Museum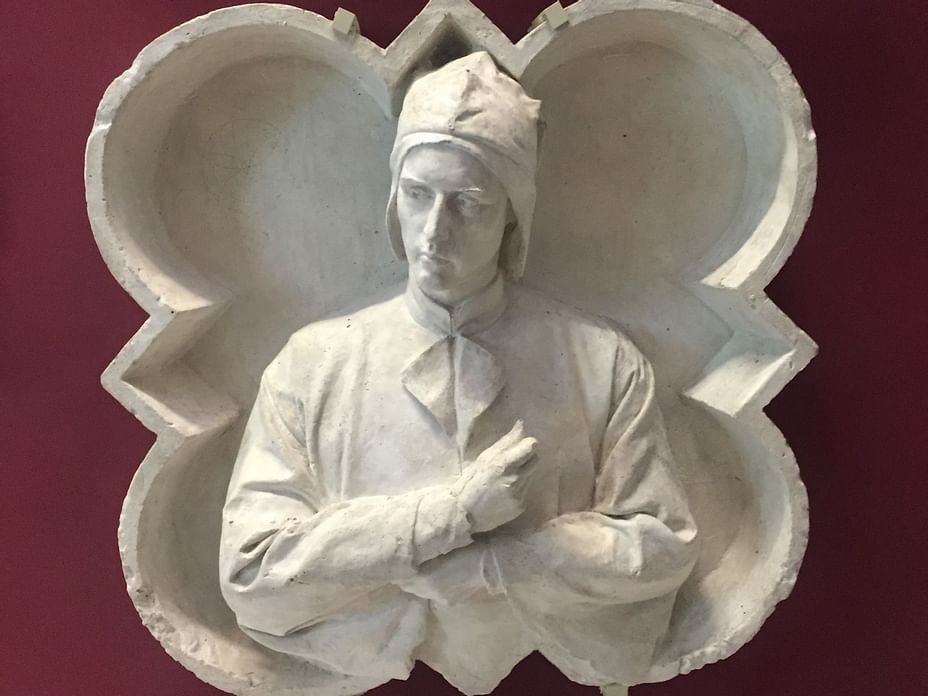 5 min. walk from the hotel. Open daily continuously from 9:00 am to 7:00 pm - option to buy an all-included ticket to visit the museum, the baptistery, the Duomo and Giotto's bell tower
On October 29, 2015, after more than two years of remodeling, the Opera del Duomo museum reopened its doors. Covering three floors and a breathtaking scenic terrace, the museum is home to over 750 works, including statues and marble, bronze, and silver reliefs. with masterpieces by the likes of Michelangelo, Donatello, Arnolfo di Cambio, Lorenzo Ghiberti, Andrea Pisano, Antonio del Pollaiolo, Luca della Robbia, and Andrea del Verrocchio (to name but a few).
Engraved in white marble in the first hallway are the names of those that made Florence a city like no other, guiding visitors to discover their masterpieces.
The room where the magnificent great baptistery doors are displayed is quite impressive, but it's not the only one — Equally fascinating is the room displaying the original statues for Giotto's bell tower and Donatello's incredible works. Continuing through the museum, we come to Michelangelo's pietà — a work of such beauty and majesty that no one can remain unmoved before it.
The room for Brunelleschi's Dome explains how it was built, with an informational video and many sketches and molds used for the masterpiece.
9 Piazza del Duomo 50122 Firenze Italy