Families & Children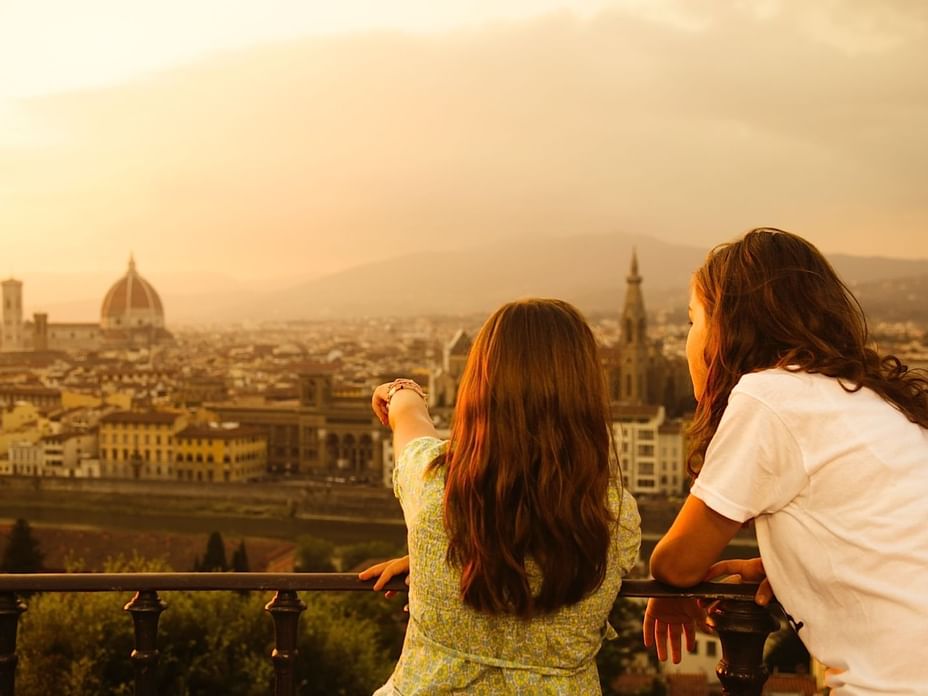 Seemingly simple matters like having adjoining rooms confirmed at the time of reservation can become problems for those traveling with their family.
It can be even more difficult to find hotel rooms in Florence that are large enough and equipped to accommodate all the members of your family without sacrificing space, privacy, or home-like amenities.
Not so with the Grand Hotel Minerva of Florence. Here at our family-friendly hotel everything is simple and convenient with our wide range of rooms that meet all of your needs and our services just for children. We even give them their own special check-in (with coloring pencils, coloring books and lollipops). The restaurant gives kids their own fun, colorful menu that they can build and play with. Plus, they always get complimentary ice cream and a soft drink when having lunch or dinner at our restaurant.
What's more, at the Grand Hotel Minerva we have a "babysitter" that all children adore: our scenic terrace with its swimming pool! The perfect place for them to have fun and for their parents to relax.
TIP: Cultural association "il Museo dei Ragazzi" ("the Children's Museum") organizes great guided tours for the younger tourists!