Grand Hotel Minerva in Florence - "Great rooftop pool and rooms" - The Rooftop Guide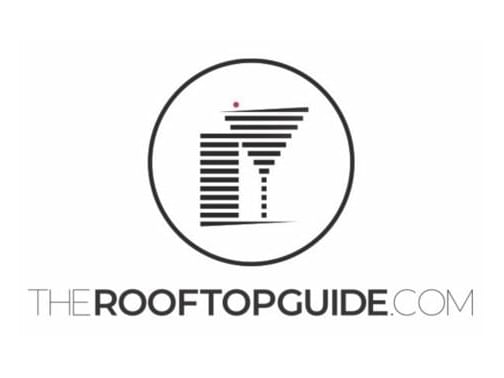 A LUXURIOUS AND CLASSIC HOTEL IN FLORENCE WITH ONE THE BEST ROOFTOP SWIMMING POOLS IN ITALY
We spent 1 night and 2 days at this amazing hotel. A time filled with pool hangout, magnificent rooms and a breakfast to die for. Grand Hotel Minerva is a famous, luxurious and classic hotel in Florence.
Located right at Piazza Santa Maria Novella in the central parts of the city. Every detail in this hotel is thought off. The classic décor goes very well with the luxurious feeling. Check out our review here!
THE ROOFTOP SWIMMING POOL AND BAR
On the seventh floor you'll find the swimming pool area and rooftop bar. When stepping out of the elevator you'll see the bar counter right in front of your eyes, to the left the rooftop bar and to the right the pool area.
On the pool deck there are several sun loungers to relax in. The swimming pool is rectangular and one side of the pool there's a Jacuzzi function available. It's not super big, but what it lacks in size, it wins in view.
Sweeping views over the Florence skyline, surrounding hills and historical monuments. So beautiful!
THE ROOFTOP BAR
On the other side of the terrace you'll find the rooftop bar with views to the other direction. This view is more unusual of Florence, but still very beautiful.
Up here you find a simple décor and some lounge sofas and tables to hang out at. Perfect place for an Aperitivo or afternoon cocktail.
THE ROOMS AND BREAKFAST
The best thing for us was the amazing rooms. WOW! Super high ceiling and with views over the piazza. To be able to open the balcony doors with a height of over 3 meters and look out over the buzzing streets below was great.
Perfect if you like to enjoy a bottle of prosecco before heading out to the streets.
If the rooms were good, the breakfast was equally great. Fresh, delicious and with many things to choose from. Just like a hotel breakfast should be like. The coffee was amazing as well. Just the way the Italians like it. We let the pictures speak for themselves.
It would have been the ultimate breakfast if it was served in a room with a view or on the roof terrace. Unfortunately, they serve the breakfast on the first floor, so you can't enjoy the city view while indulging in all deliciousness. Otherwise, perfect!
SWIPE FOR MORE PICS OF THE FOOD
CONCLUSION
If you like rooftop swimming pools and luxurious hotels, Grand Hotel Minerva is one of the best places to visit in Florence. You won't be disappointed. The service, view, rooms, breakfast, rooftop and environment were all top notch.
https://www.therooftopguide.com/blog/review-of-grand-hotel-minerva-florence.html?fbclid=IwAR0su8EjLiZ-neesdPeeydAMctsRQeaapb4wcCM__KTB4Qbh3Iqm5RgFuYs